3
The proposed CAFO permit will be costly!
Your comments on this proposed permit are necessary to protect your interests. Please read these details and provide comments to the Department of Ecology.
Attend one of the hearings listed below and provide comments.
Tuesday, July 26 at 6 p.m.
Whatcom Community College – Heiner Theater
237 W Kellogg Rd
Bellingham, WA 98226
Thursday, July 28 at 6 p.m.
Yakima Convention Center – Room B
10 North 8th Street
Yakima, WA 98901
Send written comments to Ecology. They must be received no later than 5 p.m. on Aug. 17. Send comments to:
Washington State Department of Ecology
Water Quality Program
Attn: Jon Jennings
PO Box 47696
Olympia, WA 98504-7696
We cannot emphasize how important it is to make your voices heard at these hearings and via public comment by August 17th.
Here are some websites with more information and details to assist in making comments:

By Darcel 0 comments (comments closed)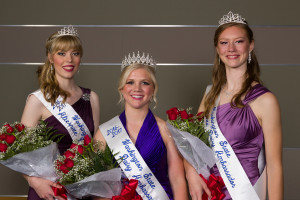 2016-2017 Washington Dairy Ambassadors
(left to right) Alternate Tiana Peterson, Ambassador Alicia Smaciarz, Alternate Jana Plagerman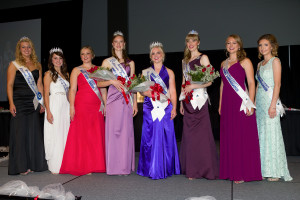 Contestants: (left to right)  Lydia Johnson, Nicole Buell, Becca Bartelheimer, Alternate Amb. Jana Plagerman, Ambassador  Alicia Smaciarz, Alternate Amb. Tiana Peterson, Allyson Carothers, Caitlin Meek
Categories: Misc
By Scott Dilley 0 comments (comments closed)
Your farm, family, and future will be affected by this CAFO permit. It is very important to understand the impact and make comments. When doing so, speak about what you know best — your life, family, farm, and livelihood. Let public officials know what it is like to care for the environment every day.
The following are examples of things you may want to talk about during the hearing:
The history of your farm
Examples of the conservation work you have done on your farm — nutrient management, wildlife habitat, water quality protection, etc.
Investments you have made in conservation and environmental protection — equipment, systems, nutrient management, monitoring, buffers, wetlands, conservation tillage, etc.
Awards about, recognition of, and pride in your stewardship — clean water, productive cows, healthy crops, jobs, etc.
Community service in the environment — service on conservation district boards, watershed improvement districts, irrigation districts, groundwater management boards, etc.
Innovative projects — digesters to produce power and recycle nutrients; energy efficiency projects such as fans, lighting, variable frequency pumps, etc.
Your past and ongoing compliance with existing rules and guidance from WSDA, NRCS, CD, and private consultants; your updates to farm plans, the time and expense of consultants, work with technical experts at CDs and NRCS.
Your ongoing education in stewardship and nutrient management.
Ask "Why more regulations?" The report from WSDA shows that dairy producers are doing the work that is resulting in high levels of compliance and protection for surface and groundwater. Data across the state shows that diary is already doing its part. While more can always be done, this extra permit is unnecessary, and increased and unnecessary costs mean less money to invest in other places.
The nutrient management system is working. The data confirms that dairy producers and work with CDs, NRCS, WSU, etc., is working to protect the environment.
Where is the problem that demands such a burdensome, additional layer of regulations? Why regulate us more?
Here is a video developed by Whatcom Family Farmers about the CAFO permit that may be helpful when you prepare testimony.
Categories: Misc
By Scott Dilley 0 comments (comments closed)
The proposed CAFO permit has two options: A combined federal/state permit (if there are surface water discharges) and a state-only groundwater permit. Dairies with fewer than 200 mature cows would be exempt. All dairies with lagoons are presumed to be dischargers and would need one of the permits.
Requirements for either permit would include:
Fall and spring soil tests
Daily/weekly inspection of systems (including in-ground portions)
Manure pollution prevention plan
Provide an engineering assessment on lagoons (within two years of permit issuance)
100-foot buffer (from waters/wetlands) of no spreading of nutrients or use of a 35-foot vegetated buffer
Manure testing
Public disclosure of reports
Limits on nutrient application
Other requirements
While the state or combined permits would provide some degree of protection in the face of lawsuits, the preliminary estimate of compliance are extremely high:
Estimated costs to a 300-acre western Washington farm, with 10 percent loss (corn) due to buffers from any waters of the state, equals $36,000/year.
Estimated costs to a 1000-acre eastern Washington farm, with 10 percent loss (corn/triticale rotation), equals $185,000/year.
Categories: Misc
By Scott Dilley 0 comments (comments closed)
1. Allow use of fertilizer and manure when reasonable and scientifically proven. Best Management practices have been used for years by dairy farmers across the US and the planet to prevent nutrients from getting in surface water. The goal is to keep the nutrients and pathogens out of the water! Let us figure out how to perform and accomplish that. These are example alternatives to a static, bureaucratically easy measure (EPA baseline) of a 100-foot "no application set back":
Seasonally variable buffers (i.e. 200-300 foot setbacks during wetter months, 5-foot to 20-foot setbacks when precision application methods are used, or alongside dry watercourses, or during dry season.
Precision application, like injection of liquid or precision applied liquids or solids.
Incorporation of manure application to roughened soil conditions or harvestable grass buffers (i.e. Setbacks bigger if bare soils or steeper slopes – smaller if low/ no slope fields or with significant crop or stubble cover.)
Dikes, berms or roads separate field from watercourse. (Science not needed to tell if manure water can run up hill)
Use of technology like Application Risk Management program to better ensure applications are done during correct weather conditions to prevent run-off.
2. The permit-required soil testing should mirror current testing requirements and recommendations used by WSDA, recommendations by NRCS (590), Land Grant Universities, and Conservation Districts. Requiring annual spring tests on every field is duplicative of much of the information in the fall tests (P,K, PH, OM levels do not usually change much and Eastern Washington Nitrogen levels won't vary much fall to spring.)
3. Replace the requirement for a Professional Engineer evaluation of lagoons with WSDA/NRCS lagoon risk assessment. Lagoons scoring high on the risk assessment need corrective actions to lower or eliminate risk.
4. Seasonal application windows, terms and conditions have been incorporated in farm plans for the past 20 years, including the use of Application risk management, winter grass-based application guidelines, use of t-sum 200 as a beginning guidepost for start of season applications. The term "spring green up" is vague. The "no application to bare soil unless within 30 days of planting" is arbitrary and without scientific basis. See seasonal variable buffers and other BMPs to ensure there is no run-off.
5. The uncertain regulatory, capital and on-going cost burdens of permit compliance imposed on virtually all dairy farms for little to no reason. This is illogical and indefensible. If a lagoon is deemed high risk (by a risk assessment process that already exists) let's help the farmer get it fixed or replaced. (NRCS and WSDA and CD's have been doing that for years). Otherwise, where is the big problem that demands new, extraneous, worrisome, financially overwhelming regulations. Add to this the judgments, edicts and interpretations of a few staff at a new agency – Ecology, with their added set of terms, standards and conditions.
The dairy farmers of this state have followed the guidance of WSDA, WSU, OSU, the Conservation Commission, private agronomists, planners and engineers. The dairy farms have built, maintained and managed their farm plans to achieve more protection for water quality than most any other sector of our society.
Yet Ecology finds these existing programs, practices and procedures as not good enough and provides this permit as an answer, one it seems in search of a problem.
Yes, there are producers than will need or want this permit – for them the changes above will help make it possible to implement a permit and still survive.
For the rest of the farms, the permit should and must remain optional.
Barring significant changes, and staying mandatory, this permit is an impossible option.
Categories: Misc