2015-16 Dairy Ambassadors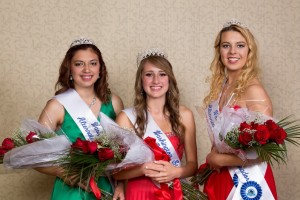 Nicole Buell from Marysville, representing Snohomish County, is the 2015-2016 Washington State Dairy Ambassador! Nicole was one of eight finalists at the 60th Annual Washington State Dairy Ambassador contest "Diamonds and Tiaras" held in the Grand Ballroom of the Holiday Inn, Everett, WA.
Amanda Howe of Lynden, representing Whatcom County, and Lydia Johnson of Ethel, representing Lewis County, were selected as Alternate Ambassadors.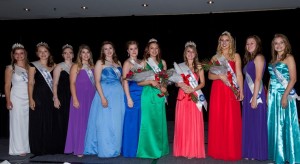 The other 2015 finalists were:
• Skagit County Contestant ~ Katie Jo Conley (Mount Vernon)
• Inland Northwest contestant ~ Ashley Rochlitzer (Spokane)
• Snohomish County Contestant ~ Olivia Russell (Stanwood)
• Whatcom County Contestant ~ Ellie Steensma (Lynden)
• Skagit County Contestant ~ Megan Sybrandy (Mount Vernon)